Unclimbable Ladder
Unclimbable ladder
Dimensions: 19ft high x 12ft wide x 15ft deep
Suitable for adults and children
Climb a ladder, ring a bell, win. Sounds easy! - Wrong!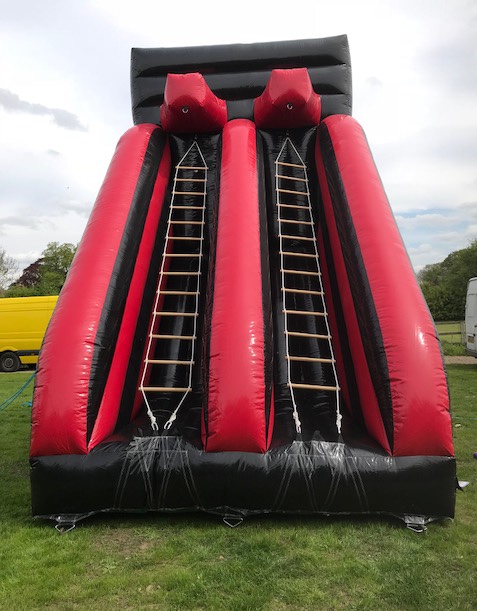 The unclimbable ladder is appropriately named! Using skill and impeccable balance, you must try reach the top and ring the bell before your challenger.
The ladders are set at an angle and swivel and sway making it a very fun but difficult game.
Very entertaining for both players and spectators!
Users must be 1.3m or above
£130